Updated: 29 March 2022
+ What difference will using Less make?
With Less, it's easy to save 100 plastic bottles every year as well as lower your carbon footprint
Here's how…
Reducing plastic waste
Refilling from our 5L bulk containers (roughly a year's worth, give or take) prevents 12 to 16 small plastic bottles being wasted
Do this across 6 of the over 10 categories we offer (shampoo, conditioner, body wash, body lotion, hand soap, hand sanitiser, laundry liquid, fabric conditioner, surface cleaner, washing-up liquid, rinse aid etc) and you prevent about 100 waste plastic bottles
Get others involved and it quickly adds up. A small city like Brighton & Hove with over 100,000 households could easily save over 1,000,000 waste plastic bottles if just 10% switch to refills
Lower carbon footprint
Using Less also lowers CO2 emissions. CO2 is generated to make each plastic container (almost all of which comes from petrochemicals), and more is released when the waste is incinerated or even recycled. If it is left to degrade in landfill it also releases CO2
The UK Circular Plastic Network says: "Typically, each kg of plastics used in packaging produced, results in the release of 2kg of CO2. An additional 1.7kg of CO2 are emitted for every kg of plastic that ends its life in an incinerator"
On the back of this, each kg of plastic we save also prevents 3.7kg of CO2
CO2 is also released each time single-use bottles are transported from the manufacturer to the wholesaler and then to the retailer and then to the home. Our system prevents this and we also use electric powered delivery vehicles for local deliveries This lowers CO2 further but we haven't yet estimated this impact
In a searate measure, a study in the EU found that a reusable glass bottle generates 70% less emissions than a single-use PET bottle
+ Do plastics really cause much CO2?
They do. This October 2021 report from Beyond Plastics describes plastics as the new coal. And plastics are set to grow. Greenpeace cites industry forecasts that plastic production will increase 3x by 2050
+ I already recycle. Surely that's good enough?
We're afraid it isn't. Many people put time to carefully sorting their waste for recycling but very little gets recycled
Even Boris Johnson said 'recycling doesn't work' and that we need to reduce plastic use instead
It's hard to get precise figures, but the percent of plastic waste that is recycled in the UK looks to be about 10%. The rest gets buried or burned or escapes to rivers and oceans
These quotes from recent articles and reports makes for depressing reading…
Greenpeace on recycling in the UK:
The government claims that almost half of the UK's plastic packaging gets recycled, but that simply isn't true.
Thousands of tonnes of our household plastic packaging put out for recycling, as well as other kinds of plastic waste, ends up in waste incinerators in the UK. Incinerators are giant furnaces for burning waste, and they cause air pollution, noise, smells, litter and traffic as waste is trucked in and smoke pours from the chimneys. Incinerators are overwhelmingly located in low-income areas and neighbourhoods with more people of colour. Some also goes into landfill, where it can leach toxic chemicals into the environment.
But the rest gets recycled though, right? Wrong.
The UK is dumping our waste on other countries.
Well over half of the household plastic packaging the government claims is recycled is sent abroad, most of it going to countries with very low recycling rates and a serious problem with plastic waste being dumped or burned illegally.
Unbelievably, the amount the UK sends abroad is the equivalent of three and a half Olympic swimming pools every single day.
The government claims all of this exported plastic gets recycled, but the truth is we have no idea what really happens to it because no one bothers to check.
Where our plastic waste goes changes all the time, because countries aren't keen to clean up our mess and are trying to ban plastic waste imports. A few years ago most of our plastic "recycling" went to China; at the moment, more than half is going to Turkey and Malaysia.
… The sad truth is that less than 10% of everyday plastic – the plastic packaging that the things we buy is wrapped in – actually gets recycled in the UK.
Guardian on UK plastic use:
The UK is second only to the US for the amount of plastic waste per person it generates
Science Advances on global plastic use:
As of 2015, approximately 6300 Mt of plastic waste had been generated, around 9% of which had been recycled, 12% was incinerated, and 79% was accumulated in landfills or the natural environment.
If you'd rather watch, these documentaries are good:
2018 Sky News: Dirty Business: what really happens to your recycling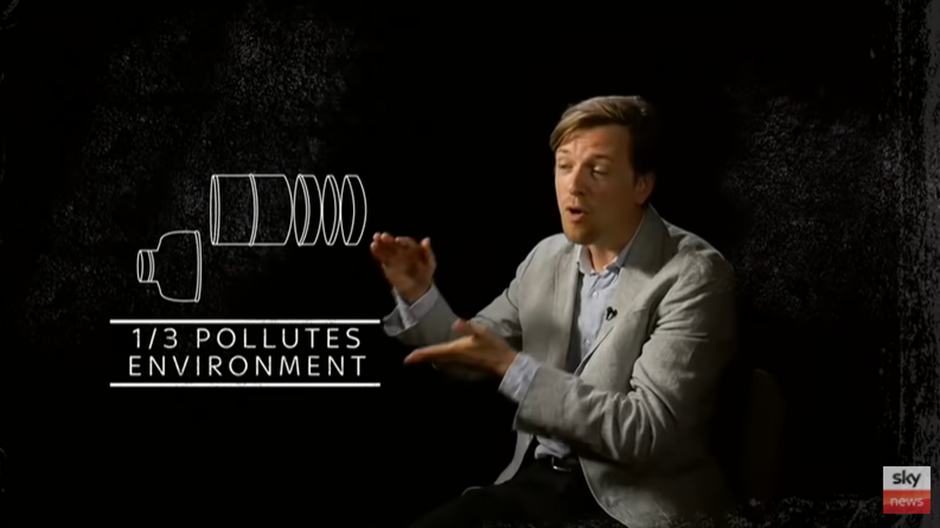 2019 Channel 4 documentary: The War on Plastic isn't working – recycling myths exposed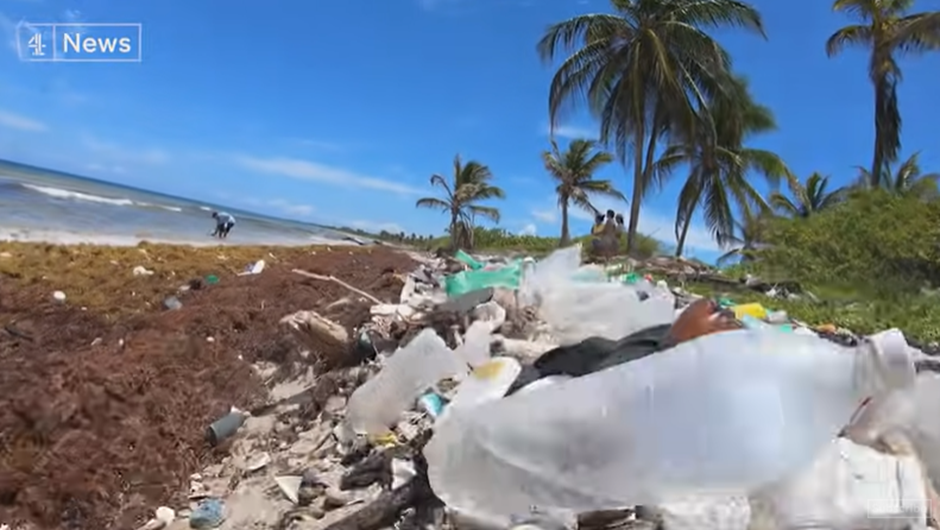 2021 Greenpeace on plastic waste: Wasteminster: A Downing Street Disaster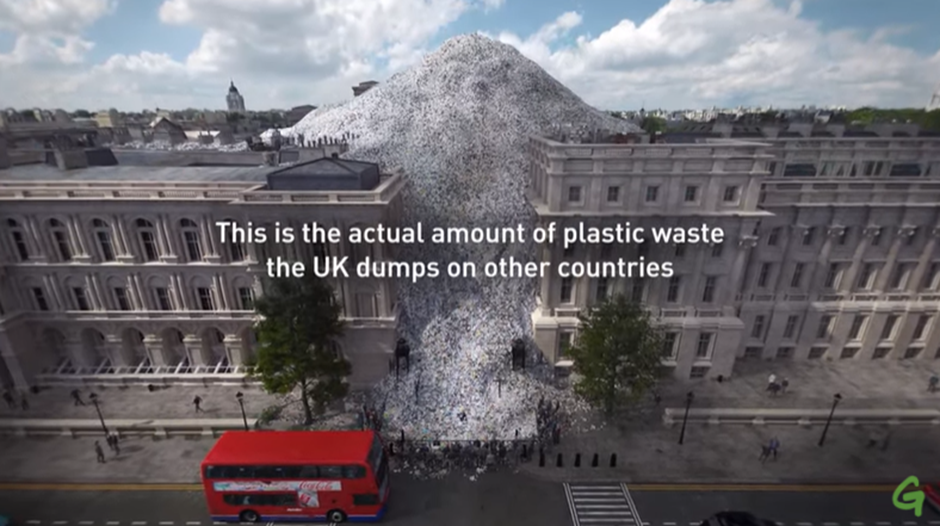 + I refill my own bottles from refill pouches. Is that better?
Every little helps! There is no one silver bullet for the plastic waste crisis and we think we need all the solutions that we can get
Refilling your own bottles is a great step, but with all these things, it can be complicated. Refilling from flexible plastic pouches can cause more problems than it solves since flexible plastic is unrecyclable and can contaminate the waste stream of other plastics, making them harder or impossible to recycle. In many ways, it's best to avoid flexible plastics altogether if you can (we don't use any). If you're taking your bottles to a local refill store - yay you! If you'd rather get them delivered, just let us know :)
+ Are flexible plastics really that bad?
They are an issue. According to WRAP UK, flexible plastic packaging represents 22% of plastic packaging used by UK citizens, but only 6% is recycled, and only 17% of local authorities collect it
2019 figures cited in an article from the British Plastics Federation show that of 410 councils in the UK, just 28 collected a variety of flexible films and six of these only accept plastic shopping bags. Just 5% of the total volume of film used is collected from households, the rest goes to general waste, landfill or incineration, or contaminates other plastic waste streams
Reuse is all about using the packaging for your products again and again
Rather than buying products in packaging you dispose of when you have used it, we collect the empty container, give it an industrial wash, refill it and deliver it to be used again
+ What is a closed loop system?
A true closed loop (or circular) system means the material used in the packaging is returned to the system to be reused
In theory, recycling can enable this, but it's rarely achieved. Plastic bottles usually get recycled into items like garden furniture or synthetic materials rather than new plastic bottles
This downcycling merely delays the disposal of plastic waste on its journey to landfill or incinerators
Reuse systems prevent plastic waste by using the exact same packaging over and over and over again. Stainless steel bottles can be used a hundred times or more, glass bottles will probably break before they need to be decommissioned
And when these bottles eventually become tired or broken, and we take them out of circulation, the recycling infrastructure for these materials is well established
+ How quickly will I get my order?
Containers up to 500ml ordered before midday are typically delivered same or next day. Larger containers arrive within a week and typically 3 business days
+ Do I have to subscribe?
Subscriptions are only needed for our WE FILL option. If you choose to buy a bulk container and refill yourself, no subscription is necessary. Of course, we hope you buy from us again and if you do we collect any empty 5L containers to make sure they're washed and reused
+ I want to do more, how can I help?
There are lots of ways to help. First off, think about becoming a Refill Champion. By setting up your own small refill service for your friends and family, you could prevent around 100kg of plastic waste a year. You'd also give your friends and family access to excellent products, many at prices lower than at stores, and earn yourself a extra spending money
There are numerous organisations worth supporting and getting involved with. Our preference is for those organisations seeking structural change with policies, regulations and laws to lower, limit and control plastic waste. But that's just our preference, the most important thing is to engage where you want and as you can
+ Why do I get more than one invoice for my order?
Each subscription you take out will generate its own invoice and you'll get an email for each one. This isn't something that we can control at the moment. It's governed by the underlying ecommerce engine we use. Simplifying this is on our development list but we don't yet have a date when it will be done
+ Can I cancel or change my order or susbcription at any time?
Of course! Just go to My Subscriptions in My Account and make the changes you want
You can alter your order up to two days before the delivery day. If it's after that, get in touch through the contact us page and we'll do our best to accommodate you
If you cancel all subscriptions please contact us so we can come by to collect any bottles you have
+ What areas and post codes do you serve?
Right now we cover all of Brighton & Hove. Want to know when we get to your area? Enter your postcode here to stay in touch
+ When will you be in my area?
We're expanding fast but we don't have a schedule of when we will get to other postcodes. Register your interest here so we know there's interest in your area and we can prioritise it!
+ How does the bottle retention fee work?
This is only for subscriptions and isn't active yet
It'll be just like library charges only nicer. Ours is a reuse system and we want all the bottles to be used as many times as possible. That's how we'll stop plastic waste
For each subscription, we will give a set period for the bottle to be returned to our system. If we don't see it after this time, we charge £10 for the bottle. At this point, you can choose to keep the bottle or return it for a full £10 reimbursement. Easy!
+ What happens if I have a subscription but lose the bottle, or it breaks or dents?
If you can't find it or it broke, email us to let us know
We get that this happens now and then and unless this is a regular occurrence, we'll write it off
As for dents, marks and scuffs, just send it back as is
We check each bottle to make sure it's suitable for reuse
Where possible, we cherish the blemish, but if it's beyond reuse we make sure to recycle it correctly
+ Can I buy product for a friend?
You can do this for bulk products but not subscriptions
+ Can I use your bottles to refill with other products?
Sure, of course you can. But if you have the bottle too long you will be charged the bottle retention fee
+ Why are there sometimes small differences in how the bottles look?
Because we're human! Our refilling process involves a lot of manual labour. We have a range of machines to help, but sometimes things vary a little. Sometimes we overfill a touch, sometimes labels are a little higher or lower and so on. If you see differences, please view them as a mark of local artisanal labour in action (!) and be reassured that the product itself is always the same
And of course, if you're not happy with anything, just let us know so we can sort it out, either with a replacement or full refund
+ How can I get in touch with you?
At the moment, email is best, and we promise to be as responsive as we can. Reach us here
Live web chat and a dedicated phone number are coming
LESS& Ltd. is private limited company funded with personal savings and two grants, one from the anti-waste charity WRAP and another from Innovate UK
+ Why did you get grant money?
While plastic itself is a wonderful material – cheap, lightweight, colourful, hygienic... – the waste it generates is a massive problem and a very hard one to solve
There are currently few good solutions to plastic waste that are cost effective, scalable and, importantly, acceptable to most customers
Some solutions and many ideas are emerging, but none are fully proven. To encourage innovation and experimentation, governments and various charitable bodies provide grants to lower risk
LESS is a venture that could work but it is far from proven, although we are bringing together a range of proven activities – a version of the milkround, e-commerce and direct to consumer delivery, subscription models… – but doing it in categories and with a novel process and applications of technologies that have yet to be tested
We really hope it will work and, if things go well, we will prevent a lot of plastic waste. But right now, we're not sure how it will play out. We saw the grants after we'd got started and they've helped lower our risk, move faster and be more ambitious
They come with various conditions, and one is that we publish our findings on what works well and what doesn't, so solutions that work can be rolled out faster
+ In what ways are you experimenting? Can I get involved?
We are experimenting in more ways that we can list here. If you'd like more details, get in touch. But meanwhile, here are a few highlights…
We're looking at a range of materials for containers. In addition to glass and stainless-steel, we're assessing aluminium and forms of durable (and reusable) plastic. We're not thrilled about using durable plastic, but for some applications it may well prove the only economically viable way to prevent plastic waste
We're experimenting with different types of labels. We are working closely with one of the UK's leading suppliers of labels and have conducted a range of experiments to see how we can avoid plastic labels and what sort of eco-friendly labels are suitable
Likewise, we are testing different adhesives. A little known but surprisingly problematic form of plastic, we're working to identify adhesive that works but can be removed through the washing process
We're also experimenting with branding options. We hope to use standardised bottles with branding communication through labels and other accessories. We believe this will be sufficient for mass brands but thus far they have been sceptical so we're exploring different forms of communication, including permanently marking bottles so that they can only be used for one brand. You'll soon be able to see our first attempt at this, when we introduce Silvertown products in permanently marked glass. These products will be priced at a premium, partly because they look so great, but mostly to cover the added costs of this experiment!
If you've got ideas or possible solutions, please share them! We don't pretend to be able to solve this problem alone. LESS is a broad network of partnerships and associations working together and collaborating to try to find answers. If you can help, absolutely join in!
We launched our trial service in select postcodes in Brighton in December 2021 and have been adding areas since
+ Where is the refillery?
Our first refillery is in Silvertown, at the heart of London Docklands. We aim to set up refilleries in other metro centres in the UK and beyond
We aim to help solve the plastic crisis by offering consumers a convenient and cost-effective reuse service
We believe that plastic waste in many consumer goods categories can be solved relatively quickly through reuse
+ What brands will you be selling?
Less is open to any brand that wants to sell without plastic waste
We launched with Silvertown, a luxury hand care brand that offers hand soap and hand sanitiser
We are working with Bio-D, the UK's leading eco household care range and we will launch some of their products in 2022
Also in 2022 we will offer Riyō's all-naturals and organic personal care products and will sell homecare essentials from the Cero brand
We continue to work with other brands motivated to reduce plastic waste and will make announcements in coming months as we work towards offering a large variety of brands
+ How can I get my favourite brands through Less?
Tell us which brands you would like to see, so we can call them. And please let the brand know you want it as a delivered refill without plastic waste. If you want their contact details, let us know and we'll see if we have them. Consumer pressure is what we need here!
We have spoken to many brand companies and found some reluctant to put effort into making their brands available for a refill solution. Your voice will help, so let it be heard!