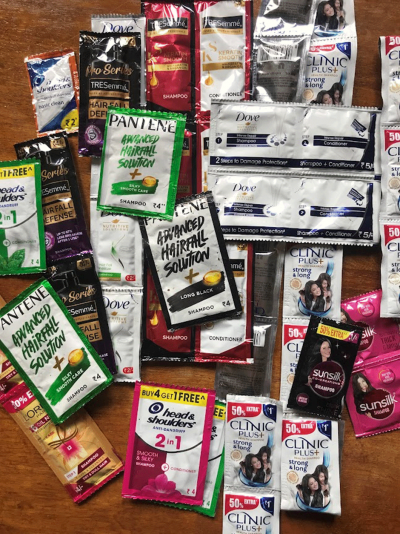 I had naively thought brands that sell in sachets would be up for working with us as we try to find and test an economically viable alternative. After all, the sachets they're selling are causing a massive problem. Publicity and press coverage is universally negative and there are few good solutions on the horizon.
But I was wrong!
We have tried various approaches, from direct emails/InMails to the very top of some of these multinational companies, through to national brand managers, as well as approaches from NGOs and other concerned organisations.
Usually, our approaches are ignored. The best responses lead to a conversation that has warm words and perhaps promise of a referral that usually doesn't arrive or if it does, it gets kicked into the long grass as we wait for operations/brand budget/managers etc to approve. The best we had was a request that we get back in touch once we've demonstrated our proposed solution works. Fantastic!
This is something of a problem for us because people love their brands. This is as true of low-income individuals as it is of wealthier people, and perhaps more so since if they are going to spend their limited income on something, they want to be very sure it works, and they can trust it.
To complicate things further, these consumers have been educated to expect certain things from brands, whether it is making their hair smooth and strong, or providing anti-dandruff treatment.
Given all this, we'd much prefer to test our refill-reuse idea with brand leaders in the shampoo market, such as Clinic Plus, or Pantene, or TRESemme etc. But no such luck.
It's hard enough to test an idea that requires behaviour change on the part of both the end user as well as the store, but to do it without a known brand is so much harder.
But this is where we are.
Time for Plan B - We're going to launch our own shampoo brand!
(What could possibly go wrong?)
Items 21 to 30 of 35 total
Page
You're currently reading page

3